PulsePod wins third place at the Keller Center's 10th annual Innovation Forum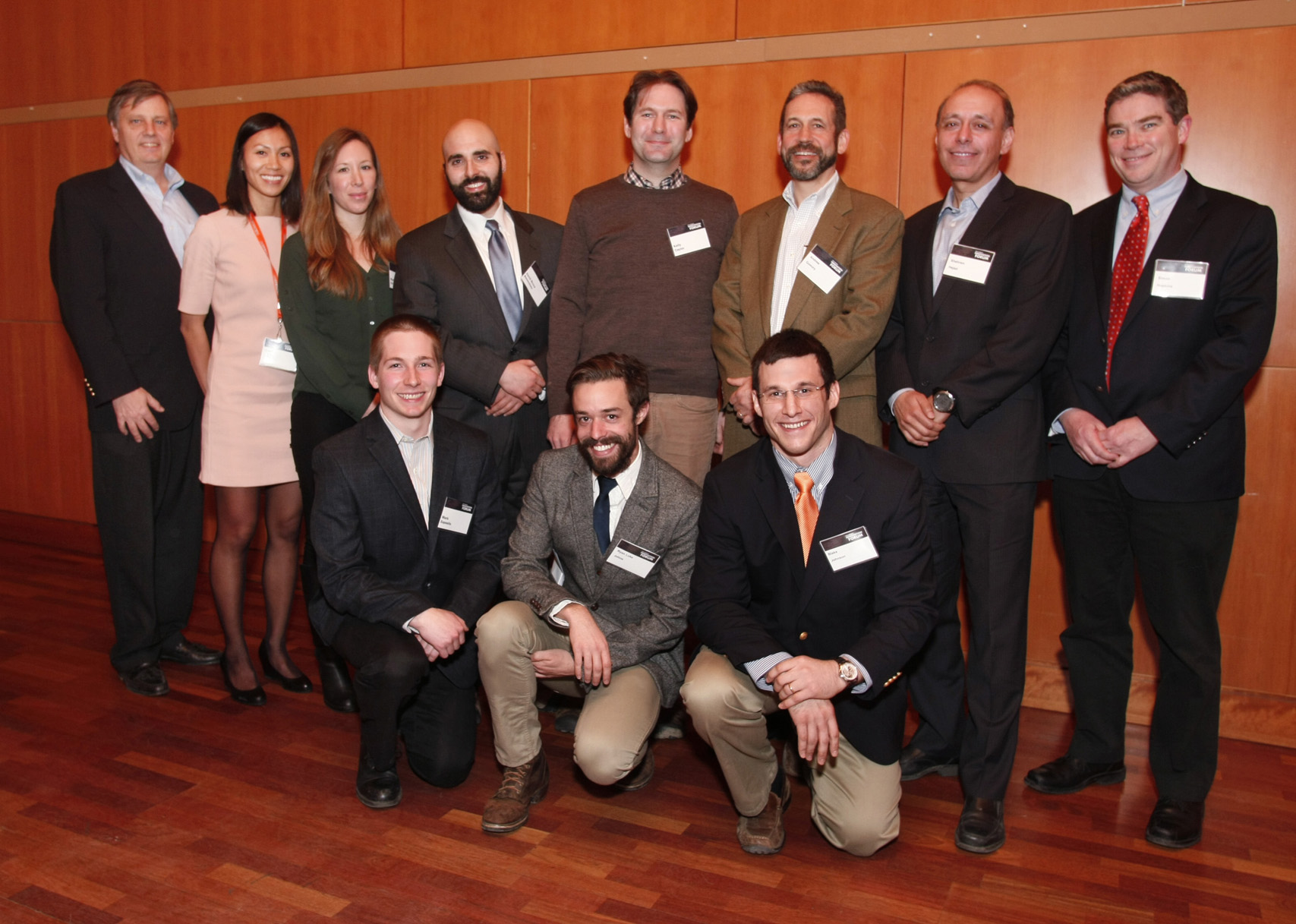 Kelly recently received the third place for the PulsePod at the Keller Center's 10th annual Innovation Forum. This event is the opportunity for University researchers to present potentially marketable discoveries. Kelly only had three minutes to convince the judges that the environmental sensing platform will indeed help empowering land managers to make better decisions about their resources. The PulsePod device is combination of hardware and software and provides in-field monitoring of crop health, microclimate, water and nutrients — information that is currently not easily available to farmers.
This year's forum also included presentations on a new treatment for cancer, a possible solution to widespread water contamination and a type of laser that could diagnose diseases before any symptoms appear. The picture on the left shows this year's winners (Kelly is in the middle of the second row). You can see the official announcement HERE.
This year was the tenth consecutive Innovation Forum and the Civil and Environmental Engineering Department has a long history of convincing innovators that their ideas are worth commercializing. See the summary of the latest CEE innovations success stories, including the PulsePod, HERE.